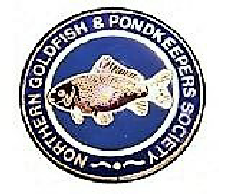 NORTHERN GOLDFISH &
PONDKEEPERS SOCIETY
Social Activities
Page 11
We have an Annual Picnic Day...this was Sunday 22nd May 2011. A tour of Watergardens in the Stockport area and a picnic in the town's rose garden. Then to Alan Ratcliffe home and Craig Clinton's fish houses.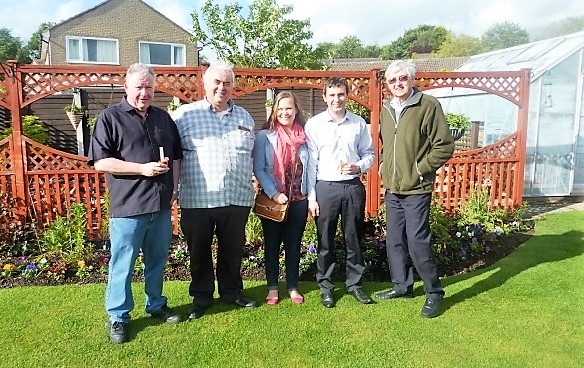 Sometimes the picnic was a barbeque … here we are at
member Richard Rizzotti's home in 2014 to 8.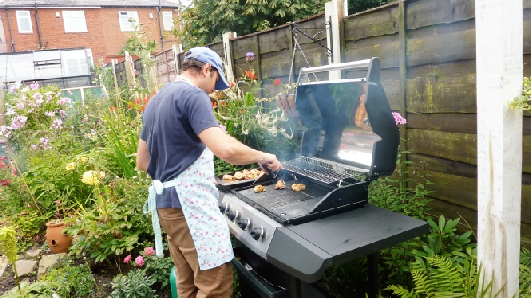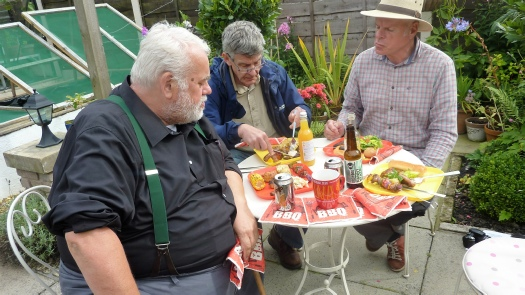 There is also a Christmas Dinner
every year …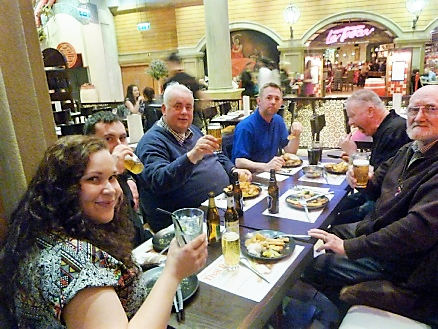 Every year we go on a weekend away to somewhere with a public aquarium. In 2015,6,7 & 8 we went to Llandudno - here we are
in their British Legion

A visit to the Anglesey Zoo Aquarium in 2016 and the Blue Planet in 2017

Sometimes a behind-the-scenes tours such as here at Chester
Zoo in 2018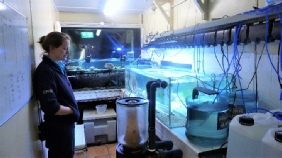 Every month we meet at The
Church Inn in Prestwich. Here
we are at the AGM April 2019…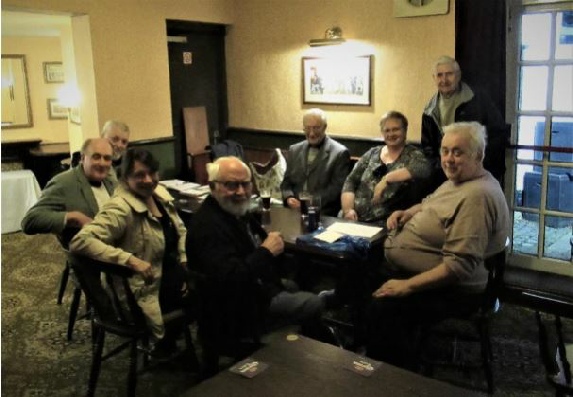 The 2019 Social Weekend was spent visiting 'The Deep' in Hull.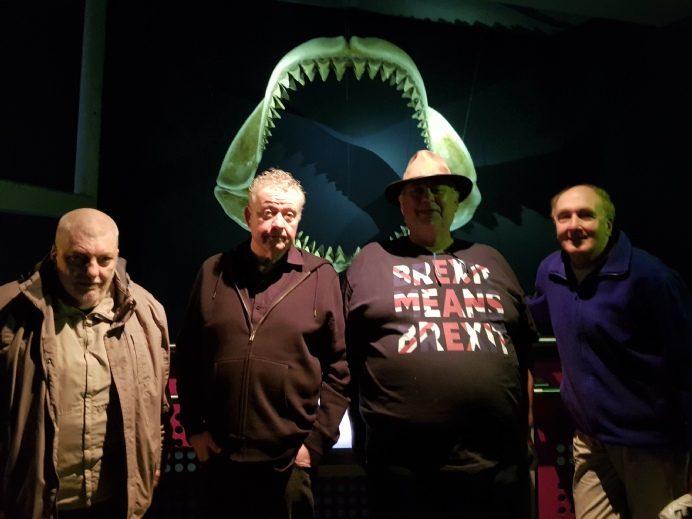 Member Alan Birchenough, Show Secretary Dean Roberts, Chairman Sherridan Moores, Show Manager David Roberts (and me behind the
camera) in deep The Deep.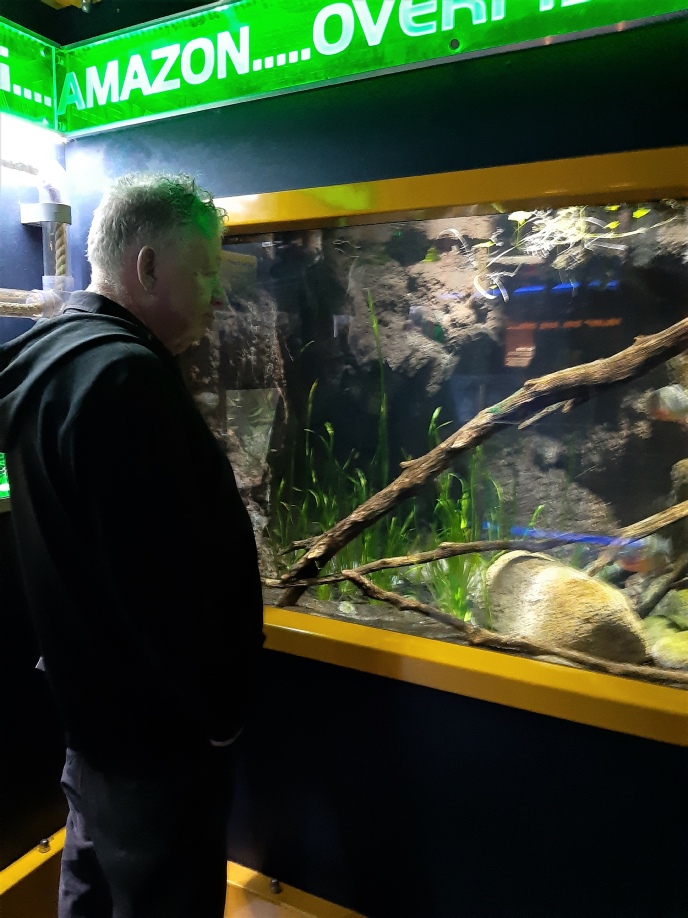 'The Deep' is more about Geoscience than Aquariums, but
fascinating and some excellent displays of freshwater and marine fishes.
We stayed in cottages in Barton-
on-Humber where the village is well-known for its Giant Fish in
the local Fish & Chip shop.